Elite Proxy Switcher 1.21 is released on Dec 6, 2012. It includes many improvements. We recommend all users updating to the latest version. It includes these changes.
Show country for downloaded list
It can now test whether a proxy supports sending emails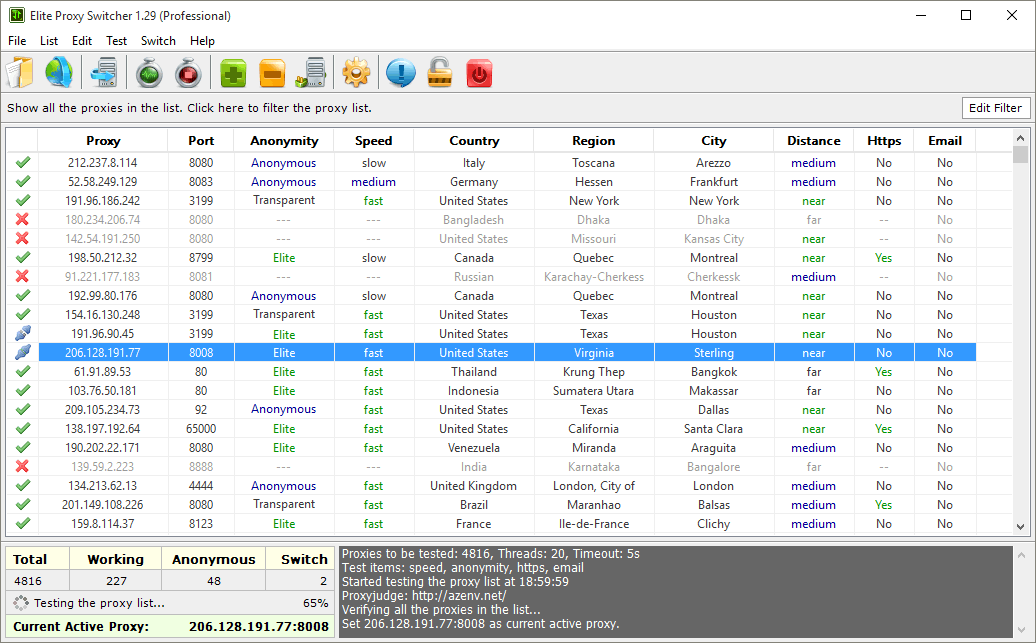 Elite Proxy Switcher Introduction
You can use Elite Proxy Switcher to protect your Internet privacy or access the blocked sites by hiding your real IP using a proxy.
Elite Proxy Switcher is a professional proxy checker and proxy switcher for your browsers. It can test the details (speed, anonymity, country, ssl, gateway, dangerous, google) of the proxy and automatically change the proxy settings of your browsers (IE, Firefox and Chrome).
Elite Proxy Switcher Features
Proxy Checker: professionally test the details of the proxies.
Proxy Switcher: quickly change the proxy settings of the browsers.
Proxy Downloader: get daily fresh proxy lists by just one click.
Proxy Manager: easily maintain your personal proxy list.