Question: How can I choose IP addresses from a specific country when using the Rotating Proxy service?
1. Rough Filter
You can filter the proxy country roughly in the customer area. Here are the options of Rotating Premium Proxy. The options of Rotating Open Proxy are similar.
All Countries
United States
United Kingdom
Netherlands
Europe
USA & Europe
Asia
Other Countries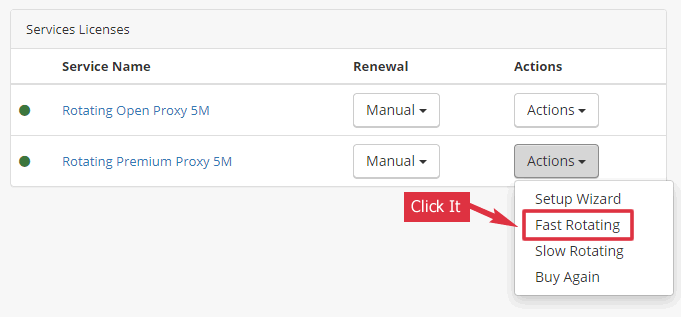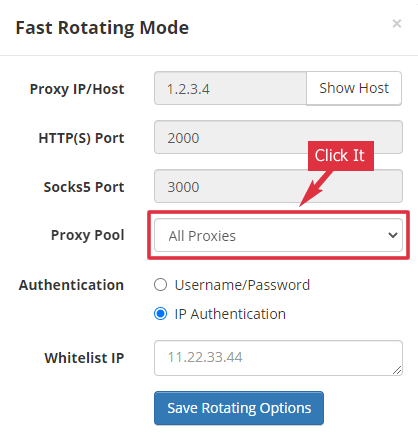 2. For a Unlisted Country
1. Choose "All Countries" in the country option above.
2. Use the slow-rotating mode that changes the backend IP every 30 minutes for each gateway proxy.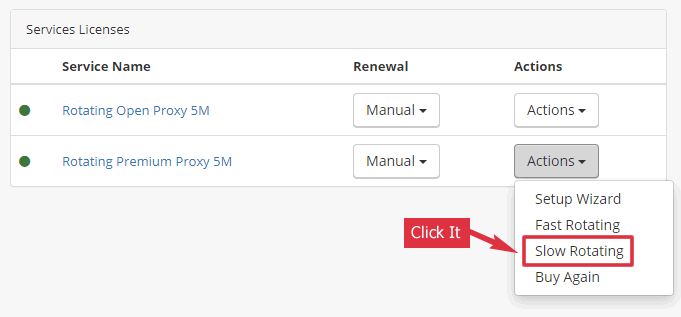 We use this gateway proxy 104.28.22.115:20271 as an example.
3. Use it to visit this page: https://api.myip.com to check its country.
4. If its country is what you need, you can use it and check its country 30 minutes later.
If its country isn't what you want, change to another proxy 104.28.22.115:20272 and go to Step 3.
5. You need not check the country of these gateway proxies.
104.28.22.115:20001~20250 are all US proxies
104.28.22.115:20251~20270 are all UK proxies